Being active and connecting with nature is important for every kid's health and your own well being too! Moving as a family shows your kids how you also create memories they'll want to have with their kids some day.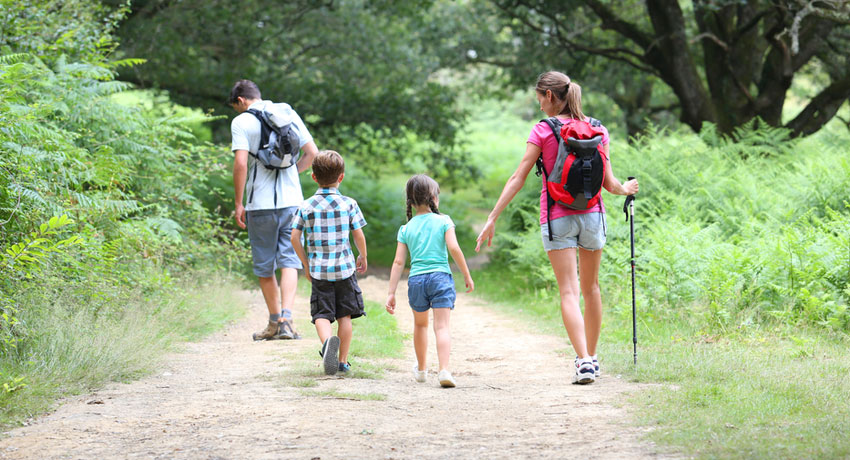 Here is a step by step, fail-proof plan for you to enjoy a fabulous hike with your family.


Map it out. Pick up a guidebook or find right hiking trail for you. Let your kids help you choose a track.


Select the right hike, factors to include: ages of the family and friends embarking on the hike, fitness level of the hikers, including any injuries or limitations.


Invite friends - When you have a formal commitment then you're more likely to stick to your plans and stay on schedule. Also, tweens and teens may enjoy hiking more with friends.


Discover- let kids explore. On the way there, make a list of things your children hope to discover. Have your own list too. When kids get tired, pull out the list- you can find five things in different shades of green, give names to the clouds, share what you like most about nature etc.


Make frequent stops for water and snacks when you are with kids.


Point out the beauty of nature to your child if he misses it. Let him see the wildflowers, waterfalls, and bird's nests along the way.


Choose an easy route so that even the youngest hiker can say, "I walked the whole way!". For beginners, chose a small path.


Try on the best hiking boots for comfort and fit before you go.


Packing the right items is essential on a hiking trip as it's likely that you'll be away from any conveniences for long periods. Make sure you've got the right foods and the right clothes.


Seek the help of a doctor before going for a hike and get your family vaccinated if required.